Hey there! If you're diving into auto transport — whether shipping the family car or a fleet for your business — it's crucial to ensure you're working with legit transporters. No jargon, no fluff; this guide will break down the whole USDOT number thing and show you exactly how to check it.
Understanding the USDOT Number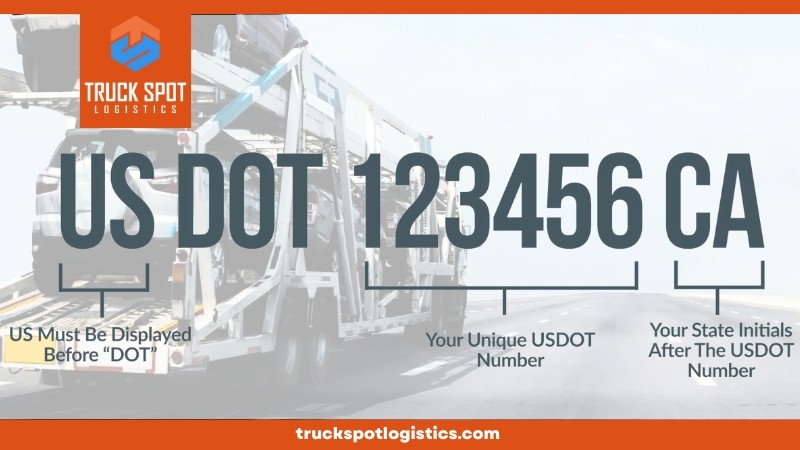 The USDOT Number, which stands for the U.S. Department of Transportation Number, serves a significant purpose in the realm of auto transport. It's not just an arbitrary set of numbers; it's a unique identifier specifically assigned to transporters of cargo or passengers across the nation.
This identifier plays a pivotal role in ensuring public safety on the roads. Managed and issued by the Federal Motor Carrier Safety Administration (FMCSA), the USDOT Number aids in the monitoring of carriers. The FMCSA uses it to track a carrier's safety record, compliance with regulations, and other essential data.
The presence of a USDOT Number signifies that a transporter has met specific federal requirements and is operating within established safety guidelines. However, due diligence is crucial. Ensuring that a transporter's USDOT Number is not only present but also valid, is an essential step in ensuring a secure and reliable transport service.
Step-by-Step: How to Verify a USDOT Number
Verifying a USDOT Number is a crucial step in ensuring you're dealing with a legitimate transporter. Here's a straightforward guide to help you through the process: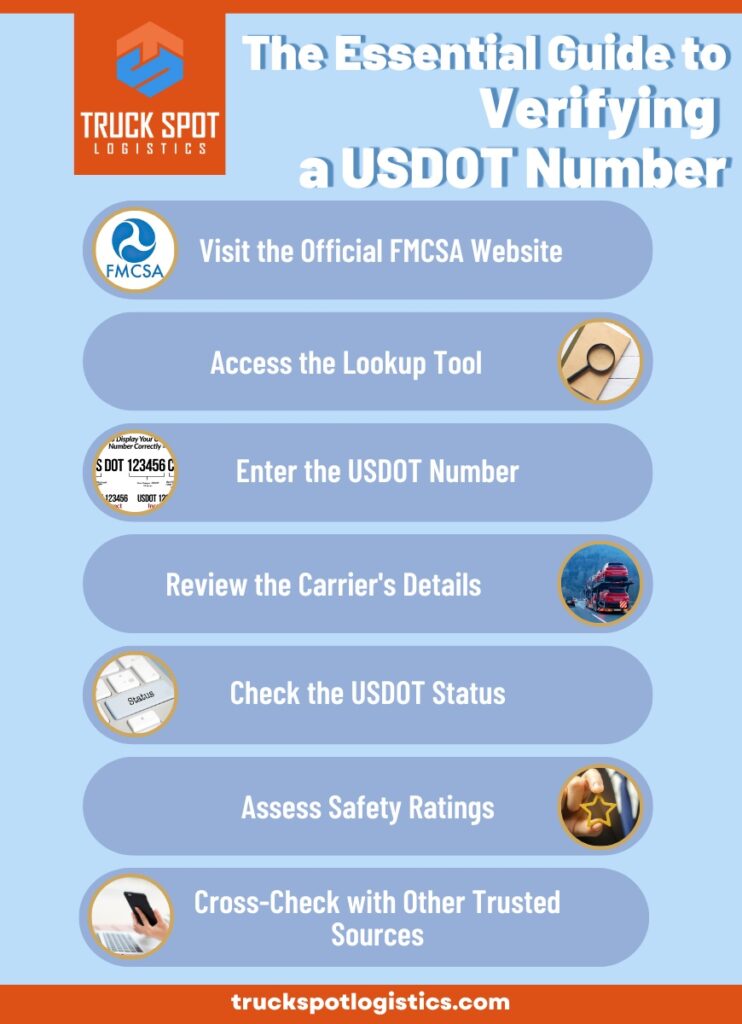 Remember, while the USDOT Number is a primary indicator of legitimacy, it's always a good practice to take that extra step. Making sure you're informed will help you make the best decisions in choosing an auto transporter.
We hope this step-by-step guide provides a clear path for individuals and businesses looking to verify USDOT Numbers.
Why Even Bother with USDOT Verification?
In the intricate web of auto transportation, the USDOT Number stands as a beacon of assurance. But why is it so crucial to verify it? Here's why taking that extra step matters: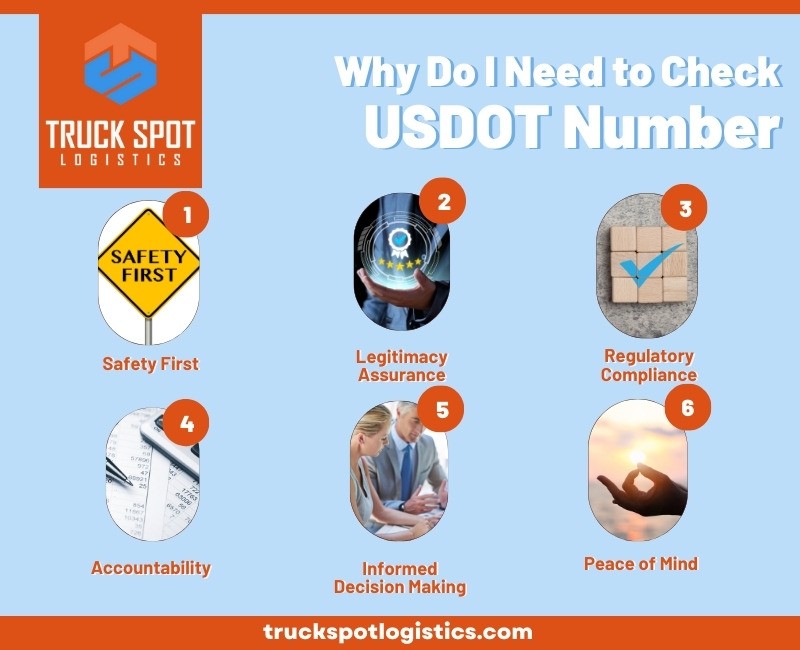 In a nutshell, USDOT verification isn't just a procedural step; it's an essential practice for anyone seeking quality, reliability, and security in auto transportation.
Navigating the maze of auto transportation can feel daunting, but tools like the USDOT Number serve as trusted markers along the way, ensuring you're on the right path. By understanding and verifying these numbers, you're taking active steps toward securing a safe and reliable transport experience. And remember, at TruckSpot Logistics, we're here to further streamline your journey. By helping you compare shipping quotes from the industry's finest, we're committed to ensuring both your peace of mind and the best value for your money. Trust in the process, and more importantly, trust in your choices.
FAQs
What if a transporter does not have a USDOT Number?
If a transporter does not have a USDOT Number, it could indicate they're not compliant with federal regulations, and it's advisable to approach such carriers with caution.
Can a transporter operate with an expired USDOT Number?
No, operating with an expired USDOT Number is against regulations, and carriers are required to renew and maintain an active status.
Are all vehicles required to have a USDOT Number?
Not all vehicles. Only commercial vehicles engaged in interstate commerce, meeting specific criteria based on weight, passenger capacity, and transported material, need a USDOT Number.
Does a USDOT Number guarantee the quality of service?
While a USDOT Number ensures a carrier's compliance with safety and regulatory standards, it doesn't necessarily guarantee the quality of service. It's always a good idea to check reviews and references.
Is the USDOT Number different from the MC (Motor Carrier) Number?
Yes, while both are issued by the FMCSA, the USDOT Number focuses on safety compliance and tracking, whereas the MC Number is specific to for-hire carriers that transport regulated commodities.
How can I report a transporter operating without a valid USDOT Number?
You can report such cases directly to the FMCSA or your local state transportation department to ensure carriers adhere to safety standards and regulations.