Some people may believe that riding their motorcycles rather than having them shipped is more convenient, especially when relocating. However, when you consider the cost of gas, meals, and other travel expenses, hiring a professional shipping company to handle this tedious task is clearly more cost-effective.
To make it easier we've put together a quick motorbike shipping guide for you, which covers the following topics:
Steps For Transporting A Motorcycle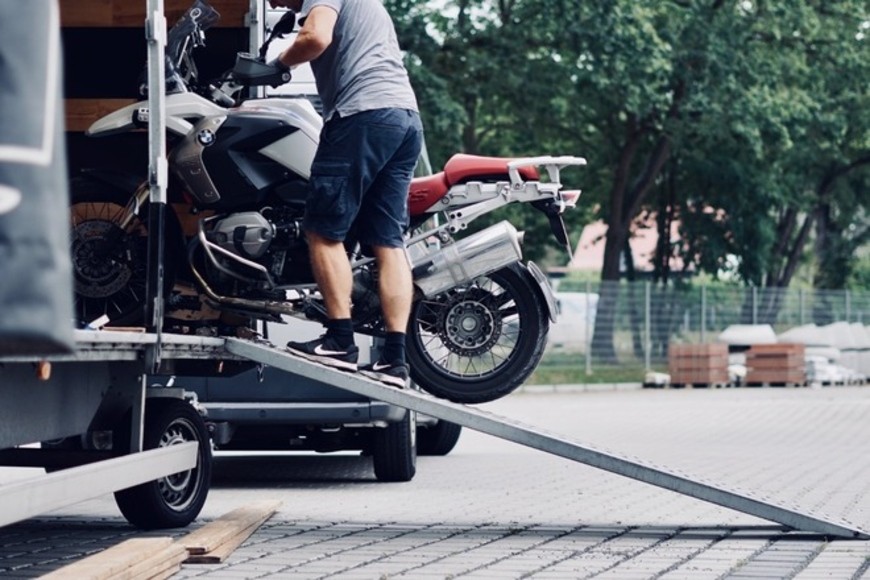 The process of shipping a motorcycle is fairly similar to that of shipping any other car, and there are only three key steps:
All the essential information and professional guidance you need to know before transporting your motorcycle:
On Truck Spot Logistics, you can get quotes, and compare companies' rates.
First, after requesting a quote on our website, you will receive quotes from 7-10 shipping companies that best match your needs. Next, you have to choose which transportation company to work with, providing them with all necessary information such as your exact pick-up and delivery addresses, the year, make, and model of your bike (along with any modifications), and the type of trailer to use (an open or an enclosed one). The shipping agent will send you confirmation documents to sign before proceeding with your order.
Communicate with the driver during pick-up and delivery.
You'll receive an email and text message with the driver's information (carrier company name, driver's name, and phone number) once you`he reached an agreement with him. You need to expect a call from the driver the day before the pick-up and delivery to discuss the exact time you can meet him to release and subsequently receive your bike.
Request the Bill of Lading at the time of pick-up and delivery, as you will need it to file a claim with the carrier's insurance company if the vehicle is damaged.
Leave a rating and a review for the service you received.
Make sure to provide a review of your motorbike shipping experience to assist others in making the best decision possible. It's much better if you go into detail about what you appreciate and don't like about this company, as well as whether or not you would recommend it to others.
What Is The Cost Of Transporting A Motorcycle?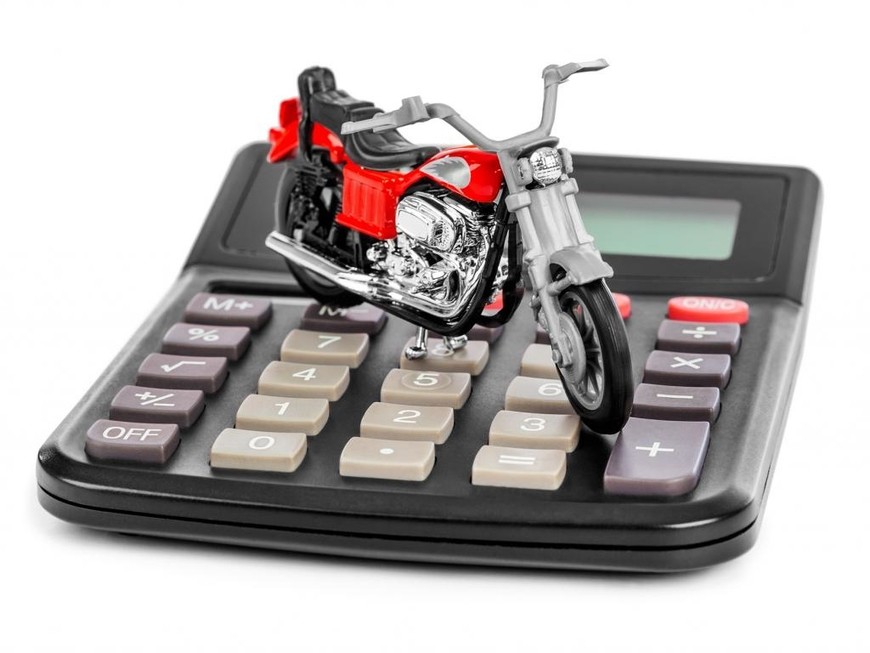 Though motorcycle transportation is not inexpensive, it is far less costly than transporting a car, especially over short distances (up to 1200 mi). A motorcycle, for example, might cost up to $900 to ship long distances, while a car can cost up to $1300.
Also keep in mind that in motorcycle transportation there is no exact price on some particular route, and it always varies a lot because of companies' margins. That's why using our service can save you a pretty penny. So don't hesitate and get your quotes.
Among the other factors that mainly affect the final shipping cost, there are the miles and availability of drivers on a certain route, the shipping method, the season, the condition of the bike, and the size of the bike. Let's look at each of the above-mentioned aspects that influence delivery costs in more detail:
Milage
Usually, the longer the shipping route, the more expensive it is. However, longer routes are sometimes more popular between drivers, therefore transporting a motorbike on such a route is less expensive.If money is a major consideration for you, you may bargain with the driver, meet him in a neighboring big city or on the highway, and ride your bike home.
The Shipping Method
Because enclosed transportation is generally 50% more expensive than open transportation, the shipping method (open or enclosed) plays the most crucial role in pricing formulation. Motorcycles and other vehicles may be transported on both open and enclosed trailers, although open trailers are more vulnerable to damage since even a little rain or snow can affect the vehicle's look. If you're transporting an antique, brand-new, or show motorbike, we strongly advise you to use an enclosed trailer, despite the higher cost.
The season
The time of year is also significant. Summer is the most costly period to ship a motorcycle, whereas late autumn to early spring is the ideal time. Also, if you're sending the motorbike to a northern state, we don't recommend doing so during the winter. It may be difficult to find a driver willing to travel to the northern states when it is extremely cold and he risks becoming trapped due to heavy snowfall.
The motorcycle's condition and size
The condition and size of the motorbike can influence the cost of transportation, although this is most common when the vehicle is a Tri-Glide or has a sidecar. In such instances, the vehicle's weight and dimensions fluctuate dramatically, and standard motorcycle trailers with ramps will not be able to transport the motorbike. A flatbed or enclosed trailer is necessary in this instance.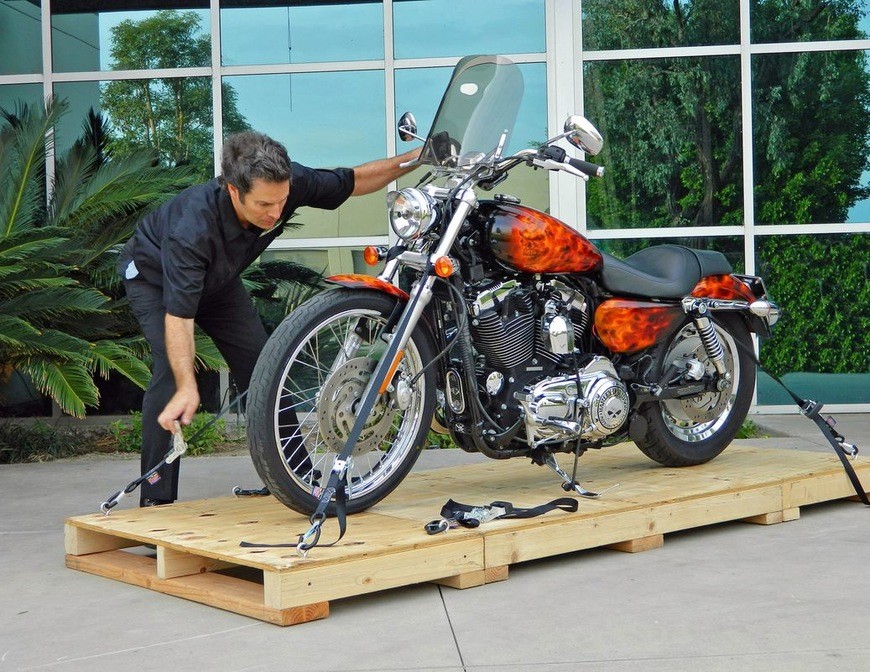 While the carrier is primarily responsible for the safe arrival of your motorcycle to its new home, we recommend that you do a few things to prepare your vehicle for the trip. These little but critical measures might help to smooth the process and preserve your car:
Have you made the decision to hire a professional shipping company? Do you have any concerns regarding transporting a motorcycle? Truck Spot Logistics is available to assist you. When you're ready to go forward, our quotes provide the clarity you need.